Warning
: file_get_contents(http://bcove.me/knkz6mn1): failed to open stream: Unable to find the socket transport "ssl" - did you forget to enable it when you configured PHP? in
D:\Websites\www.aaronniederhelman.com\wp-content\plugins\simple-brightcove-player-embed\brightcove-wordpress-simple.php
on line
69
Warning
: DOMDocument::loadHTML(): Empty string supplied as input in
D:\Websites\www.aaronniederhelman.com\wp-content\plugins\simple-brightcove-player-embed\brightcove-wordpress-simple.php
on line
92
FOOD, SUSTAINABILITY, AGRICULTURE & WATER
recent speaking engagements
h.
NEW ENGLAND MEAT CONFERENCE - Manchester, NH: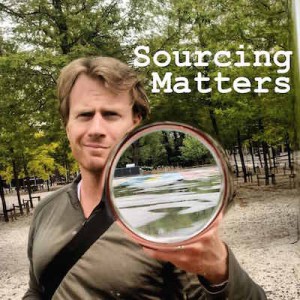 Market Trends in Meat | OneHealthAg Roundtable
.
MASSACHUSETTS AQUACULTURE ASSOCIATION - Woods hole, MA:  
Annual Meeting: Blue Food Economy – Prosperous Oceans
.
LASELL COLLEGE PRESIDENTIAL SPEAKER SERIES - Auburndale, MA:  
OneHealth: Fulfilling the demand of 9 Billion
.
NEWTON INSPIRES - Newton, MA:  
Feeding a shrinking planet through OneHealth
.
INVESTMENT OUTLOOK: Food | Agriculture - New York, NY:  
Panel discussion on financing a future, sustainable food system
.
ICV INVESTOR NETWORK at HARVARD - Cambridge, MA:  
Meat the Future?  Feeding 9 billion by 2050
.
NORTH AMERICA SEAFOOD EXPO - Boston, MA:  
Purposeful Brand: Values, Profits & Lessons & recap
.
AdClub EDGE CONFERENCE - Boston, MA:

"Clean Plate" Real Food movement
moderating the AdClub Edge Conference "clean plate" food panel
There is no player at http://bcove.me/knkz6mn1.
.
MIT SUSTAINABILITY SUMMIT - Cambridge, MA:
Financing the transition to Circular Agriculture
.
INTERNATIONAL WATER CONGRESS - Izmir, Turkey:
.
TUFTS FRIEDMAN SCHOOL OF NUTRITION - Boston, MA:
.
BU QUESTROM SCHOOL OF BUSINESS - Boston, MA:
SAVING SPECIAL PLACES - Concord, NH: