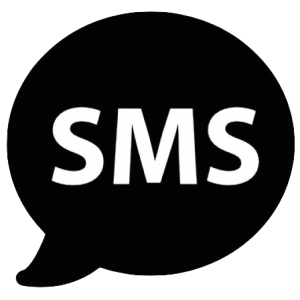 Sourcing Matters:
---
sharing stories of our food, and those fighting for it.
---
We set to inspire more folks to take control of their own wellbeing through deeper understanding of what they eat. Chatting with experts from diverse walks of life, host Aaron Niederhelman examines a suite of solutions instrumental to addressing pressing concerns in food, agriculture, oceans, environment and climate stability:  www.SourcingMatters.show
---
---- guest list ----


Ep. 20 Dr. Hannigan & Tlusty: "New School Ocean" – Founding Dean of UMASS School of the Environment
Ep. 19 Michel Nischan: "Nourishing Underserved" – Founder and CEO of Wholesome Wave
Ep. 18 Jill Isenbarger & Wendy Millet: "Bookending US Regen" – Isenbarger is CEO of Stone Barns & Millet is Director at TomKat
Ep. 17 Monica Jain: "Instigating Future Fisheries" – Founder and Executive Director at Fish2.0
Ep. 16 Jack Algiere: "modern farming fortified" – Farm Director at Stone Barns Center
Ep. 15 Brett Brohl: "food well architected" – Founder at Techstars farm-to-fork
Ep. 14 Ayr Muir: "food well architected" – Founder & CEO Clover foodlab
Ep. 13 Arion Thiboumery: "meat the future" – General Manager at Vermont Packing House
Ep. 12 Bill Buckner: "bridging American production" – CEO of Noble Research Institute
Ep. 11 Tim Joseph: "Roots of a grass-fed movement" – Founder of Maple Hill Creamery
Ep. 10 Allan Savory: "Guardian of biodiversity" – Holistic Management Originator & Found of Savory Institute
Ep. 9 Farzana Yaqoob: "Food for thought & Stability" – Politician of a Global Village, and WEF Young Economic Leader 
Ep. 8 Ana Sortun:  "James Beard award Winning Chef"  – Restaurant owner/chef & author
Ep. 7 Chris Sherman: "Regenerative Ocean Farming" – President of Island Creek Oysters
Ep. 6 Dr. David Nabarro: "Chief Doctor KNOW" 
Ep. 5 Briana Warner:  "Activating Maine's Coast" – CEO of Ocean Approved Seagreens
Ep. 4 Henk Ovink: "World Water Czar" – Kingdom of the Netherlands.
Ep. 3 Bill Niman – "Elevated Standards Pioneer"
Ep. 2 Fred Kirschenmann – "Organics Founding Father" – Leopold Center at Iowa State, and Stone Barns Center
Ep. 1 Lisa Sebesta – FreshSource Capital, Founder and Managing Partners 
---