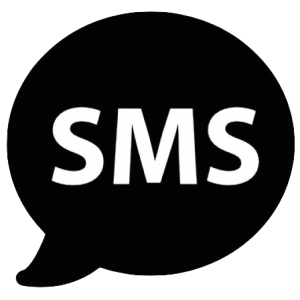 Sourcing Matters:
---
sharing stories of our food, and those fighting for it.
---
We set to inspire more folks to take control of their own wellbeing through deeper understanding of what they eat. Chatting with experts from diverse walks of life, host Aaron Niederhelman examines a suite of solutions instrumental to addressing pressing concerns in food, agriculture, oceans, environment and climate stability:  www.SourcingMatters.show
---
---- guest list ----


Briana Warner: the Island Institute Maine. As the Director of Economic Development for the renowned Island Institute in Maine, Bri Warner advances responsible fisheries becoming increasingly more dedicated to a future of aquaculture and diverse seagreen production.  Levering an extensive background with the US Department of State, and most recently a successful entrepreneur who founded and sold a mission-driven sweet & savory pie company in Portland, Maine – Warner has a track record of making great things happen where ever she goes.
Henk Ovink: Special Envoy International Water Affairs for the Kingdom of the Netherlands.  Appointed by President Obama to become the special envoy to Water for the United States, Ovink was responsible for launching the HUD and Rockefeller funded program "Rebuild by Design" – a crowdsourcing initiative which pooled top ideas of the best designers & planners throughout the World to rebuild New York City after Super Storm Sandy.
Fred Kirschenmann – A true legend known for promoting regenerative agriculture and food system reform through commitment to soil health, Fred Kirschenmann is a Distinguished Fellow for the Leopold Center at Iowa State, and is President of the board at Stone Barns Center for Food and Agriculture in Tarrytown, NY.
Bill Niman – As the godfather of producing meat with elevated standards, Bill Niman has transformed consumer expectations. An advisor to many large brands committed to sourcing better food, Bill's influence in producing differentiated meat has reshaped domestic markets.
Lisa Sebesta – Founder and Managing Partners at FreshSource Capital
---
past "Growing Business" episodes:
Greg Georgaklis – Founder/CEO; Farmers to You
John Taylor – Man behind the Panera Bread Menu
Louis Thiery – Founder at Apitronics – a central point for farm data monitoring & intelligence
Brad McNamara – Freight Farms Founder/CEO – local food hydroponics with global reach
Adam Goldberg – Encompass Ed CEO; explores the role of nutrition in the Autism epidemic
Jared Auerback – Founder at 'Red's Best' – NE fisheries & food traceability expert
Kip Kumler – Master wine maker, President & Founder at Turtle Creek winery
Chip Collins – Forestland Group founder – 4mm acres of best ecological TIMO management
Holly Fowler – Food-system thought leader, founder at 'Northbound Ventures'
Lisa Sebesta – 'Fresh Source Capital' founder and local food guru
Peter Juusola – COO at Flour Bakery & Cafe – sourcing only local/better foods
Peter Burrows – Past CIO at Adidas/ Reebok turned VT Pig Farmer
Sean Buchanan – Head of proteins & business development at 'Black River Produce'
Ian McSweeney – Land Conservation Easement specialist from the 'Russell Foundation'
Mike Speights – Founder Boston-based organic meal delivery 'The Foodery'
Jessie Banhazl – CEO & founder at urban farming specialists 'Green City Growers'
Jeff Sirlin – Board member 'Cancer & Nutrition Consortium' and founder at CWellness
Melissa Benedikt – Raw, Organic & Grass-fed dairy owner & 'Land-for-Good' agent
Lynn Schenk – Social impact investment leader & mom focused on sourcing local foods
Jan Schlichtmann – Famous Environmental Lawyer turned Gloucester fish monger
Jennifer Hashley – Tuft's New Entry Farming Project & 'Pete & Jen's Backyard birds'
Chris Cronin – Executive Chef at Washington Sq Tavern – focused on sourcing local proteins
Adrian Gill – Past head of Puma global footwear, branding guru & advocate for local food