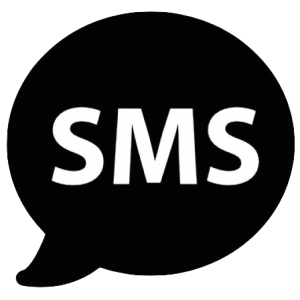 Sourcing Matters:
---
sharing stories of our food, and those fighting for it.
---
We set to inspire more folks to take control of their own wellbeing through deeper understanding of what they eat. Chatting with experts from diverse walks of life, host Aaron Niederhelman examines a suite of solutions instrumental to addressing pressing concerns in food, agriculture, oceans, environment and climate stability:  www.SourcingMatters.show
---
---- guest list ----


Ep. 10 Allan Savory: Holistic Management Originator & Found of Savory Institute – Set on addressing "the greatest problem facing humanity" – Allan Savory has spent a half century teaching us how to better connect with natural order.  Stemming from his early work to remediate desertification in the rangelands of Africa, Savory has developed a model of food animal management that could very well be our savior against climate change, and global instability.
Ep. 9 Farzan Yaqoob: Politician of a Global Village, and WEF Young Economic Leader – Former Minister of Social Welfare & Women's Development in Kashmir, Farzana Yaqoob joins us for episode 9 of Sourcing Matters. An expert in international conflict resolution, Farzana has spent most of her lifetime fighting for stability in tumultuous environments.  Connecting social, economic and political stability to the Staples of Life – we learn how supremely populated regions with complex backgrounds are dealing with the realities of a shared planet and increased stresses on current systems already overwhelmed in sourcing enough water and food to just sustain.
Ep. 8 Ana Sortun:  James Beard award Winning Chef –  Can a new American Cuisine link our diversity with better sourcing? James Beard award winning MasterChef known for vertical integration from farm-to-fork Ana Sortun joins me on episode 8 of Sourcing Matters to discuss. Influenced by good quality food from a young age, Sortun doesn't compromise her sourcing values. Integrating production from their family owned farm run by husband Chris Kurth into her 3 restaurants (Oleana, Sofra, Sarma), via their CSA, and onto the menus of some of the top brass in New England – their unique supply chain elevates expectations for transparency & traceability to the extreme.
Ep. 7 Chris Sherman: President of Island Creek Oysters – For the past 25 years Island Creek Oysters has been building brand now known for global excellence.  Focused on promoting the many values of shellfish to humans, the Oceans and the planet – Chris and his team at ICO continue to push the envelop in regenerative farming of the sea. Through the vertical integration of their thriving Oyster farms, a successful distribution company and world-renowned retail outlets – these "New American Farmers" have developed a sustainable model of sustenance and jobs for their community in Massachusetts, and the North Atlantic.  Levering these ocean smarts to do greater good, Chis also curates the Island Creek Oyster Foundation, a non-profit which has codified a replicable model of aquaculture for the developing world.
Ep. 6 Dr. David Nabarro: Chief Doctor KNOW.  Dr. Nabarro has spent 40 years progressing public, human and planetary health through diverse and far reaching initiatives.  Along with leading efforts to mitigate such epidemics as malaria, bird flu, ebola and cholera throughout the world, in his 20 years at WHO Dr. Nabarro has concentrated much of his powers on global food system reform.  Scaling programs for nutrient security in the developing world and responsible production in the advanced, Dr. Nabarro most recently helped lead the launch and implementation of the UN's Sustainable Development Goals (SDGs) now impacting 1.5 billion around the globe.
Ep. 5 Briana Warner: the Island Institute Maine. As the Director of Economic Development for the renowned Island Institute in Maine, Bri Warner advances responsible fisheries becoming increasingly more dedicated to a future of aquaculture and diverse seagreen production.  Levering an extensive background with the US Department of State, and most recently a successful entrepreneur who founded and sold a mission-driven sweet & savory pie company in Portland, Maine – Warner has a track record of making great things happen where ever she goes.
Ep. 4 Henk Ovink: Special Envoy International Water Affairs for the Kingdom of the Netherlands.  Appointed by President Obama to become the special envoy to Water for the United States, Ovink was responsible for launching the HUD and Rockefeller funded program "Rebuild by Design" – a crowdsourcing initiative which pooled top ideas of the best designers & planners throughout the World to rebuild New York City after Super Storm Sandy.
Ep. 3 Fred Kirschenmann – A true legend known for promoting regenerative agriculture and food system reform through commitment to soil health, Fred Kirschenmann is a Distinguished Fellow for the Leopold Center at Iowa State, and is President of the board at Stone Barns Center for Food and Agriculture in Tarrytown, NY.
Ep. 2 Bill Niman – As the godfather of producing meat with elevated standards, Bill Niman has transformed consumer expectations. An advisor to many large brands committed to sourcing better food, Bill's influence in producing differentiated meat has reshaped domestic markets.
Ep. 1 Lisa Sebesta – Founder and Managing Partners at FreshSource Capital
---