---
Entrepreneur Agrarian Fund (EAF):
12/12- Current | co-founder & Principal |  http://entrepreneuragrarian.com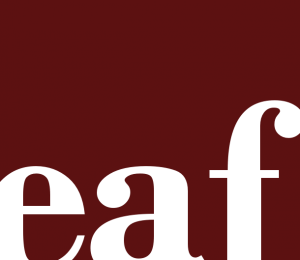 Specializing in the acquisition and management of sustainable agricultural land, the Entrepreneur Agrarian Fund (EAF) is a private Equity fund establishing a network of livestock based farm enterprises that provide local grass-fed, natural and organic meats to markets of the Northeast.  Capitalizing on immediate market demand, the EAF utilizes regional production efficiency to create strong investor through cash-flow from a consistent supply of premium crops, and on-going improvement to land and soil quality.
Partnering with conservation organizations and industry expertise to reduce effective land acquisition costs through the sale of environmental services and use of holistic management techniques, the objective of the fund is to employ cost effective methods to transform local land cover and improve productivity while increasing asset value.
---
Eisenhower Fellowships:
2015 USA Eisenhower Fellow | http://www.atwhatcost.us/eisenhower-fellowships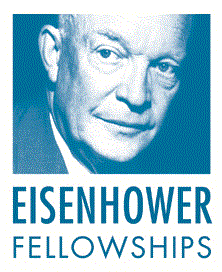 With focus on Food System Reform, Nutrient Security and Water Utilization, Aaron Niederhelman was selected a 2015 Eisenhower Fellow. Additional details on Aaron's program in Europe and the Middle East can be found:  http://www.atwhatcost.us/
Eisenhower Fellowships is a private, non-profit, non-partisan organization created in 1953 by a group of prominent American citizens to honor President Dwight D. Eisenhower for his contribution to humanity as a soldier, statesman, and world leader. Chaired by Colin Powell, the Fellowship programs select 8-10 US citizens and 20 International Fellows for in-depth research with unparalleled access.  The organization engages mid-career (age 32-45) influencers from around the world to enhance their leadership skills, broaden their network of contacts, deepen their global perspectives, and unite them in a diverse, global community where dialogue, understanding and collaboration lead to a more prosperous, just and peaceful world.
fellowship synopsis: Broader investments in resilient agriculture positioned in a well-supported innovative and circular economies affords domestic US production a pragmatic future of paying for human & environmental healthcare through the food we eat.
---
Podcast Host:
12/13- Current | Host & Facilitator | Growing Business Podcast

Showcasing those who are defining the future of food, the "Growing Business" podcast is an innovative storytelling platform for original content marketing. Designed to evaluate relevant food system & agricultural issues, Eisenhower Fellow & Director of the Agrarian Fund, Aaron Niederhelman hosts conversations and investigation into areas of interest including: chronic overuse of antibiotics in food animals, food policies, GMOs, water access & utilization, nutrient security, additives, national policy & school programs, sourcing provenance and more. As the future of preventative human & planetary healthcare, more consumers need to know the importance of clean and healthy food through better appreciating its true value.  Learning those values and the impact associated to the true cost of cheap food from industry thought-leaders graces consumers greater awareness via positive resolution rather than despair, a process paramount & opportune in food system change.  Storytellers who've carved out a segment of the future and focused efforts to refine a concept through unrelenting effort are visionaries that often make for good radio, and "Growing Business" looks to aggregate this grey matter through a creative and digestible medium.
---
Ecology Management Systems:
12/13- Current | co-founder & Principal | http://www.ecologymgt.com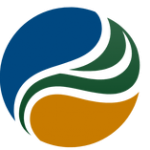 Specializing in the creation of innovative business models that spread ecological best practice through economic incentive, Ecology Management Systems LLC is a management company responsible for strategy, and federation of financial resources on Regenerative Agricultural projects, and complementary disintermediation opportunities.  Built on market conditions set for growth, we employ resources that focus initiatives on consistent & efficient production.
---
INNOVATEBoston:
11/11- Current | co-founder & Host | www.innovate-boston.com 
High-octane, local entrepreneurs establishing broader community and greater opportunity.

INNOVATE Boston advances great early stage local companies through events focused on showcasing outstanding leaders.  Leaders that help form a community filled with insights on how to execute on an idea, with scalability.  The INNOVATE Boston events provide a platfrm to connect profiled companies, each with unique IP, leadership or opportunity, with influential allies. Short polished presentations engage a room of gurus, accomplished entrepreneurs, media, financing partners and corporate leadership from around the Northeast in effort to best progress their initiatives.
Our nonprofit strives to empower local innovation on a larger scale, to a broader audience.
---
TreeView Consulting:
4/11- Current | Consultant & co-founder | www.treeviewconsulting.com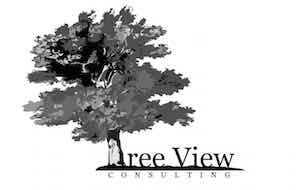 With focus on social entrepreneurship, we mentor early-stage innovative companies & founders. Responsibilities include team building, support, advice and partnerships for select regional startups. With noteworthy projects for the PGA TOUR, Rodale Institute & INNOVATEBoston – our objective at TreeView is to kindle opportunities that do-well by doing-good within communities interested in addressing big problems.
---
EVOLVING ORGANICS:
8/11- 11/12 | CEO & founder | www.evolvingorganics.com
A platform ecosystem designed to create a point-of-reality for broad adoption of Natural Agriculture, EO is an online clearinghouse to unite growers, producers, scientists & engineers to nurture, educate & certify communities.
---
Sustainable TLC:
7/08- 4/11 | co-founder, VP of Marketing & grass-farmer/soil specialist
Converting TPC golf courses to synthetic free, SustainableTLC developed a marketing platform for the PGA TOUR focused on sustainability.  Through migrating a small percentage of TOUR owned golf courses to practice organic management, we accessed new advertising channels estimated at $200mm, mitigated liability to conventional course management and developed an avenue to build new 'TPC Green' golf courses in ecologically sensitive areas.
---
SoftArtisans:
04/00-11/11 | roles: VP of Sales and Marketing, VP of Sales, Sales Manager | www.softartisans.com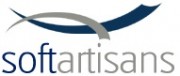 A leading provider of Business Intelligence solutions & B2B Mobile technology enablement, SoftArtisans delivers award-winning products to over 20,000 clients in more than 70 countries. My responsibilities focused on running the front of the house – hiring and managing senior leadership & key contributors on marketing, sales & sales engineer teams. Beginning as an individual contributor, I was later given a unique opportunity to lead global sales & marketing efforts on numerous product lines through sustained growth and exit.
---
Fidelity Investments:
09/98-04/00 Agent – Investment Professional – Institutional Investments (FIIS) 
Institutional liaison for Investment Bankers & Broker Dealers – focused on knowledge-share & transactions
---
EDUCATION:
1997 University of New Hampshire BS – Business Administration – Durham, NH