---
All Consuming Behavior media:
2021- Current | Founder | AllConsumingBehavior.com
A consulting and media company focused on telling stories about food, production, climate action and planetary stability.
---
Invaio Sciences:
2019- 2021 | SVP & Head of Marketing / Brand / Communications | Invaio.com
Invaio Sciences is a multi-platform technology company that unlocks the potential of the planet's interdependent systems to address pressing agricultural, nutritional, and environmental challenges.
I worked with the founding Flagship Pioneering partners to build out the brand, website, media assets, content strategy, positioning and engagement efforts. Initially focused on borrowing from human-grade life sciences to control insects through gaining an understanding of the inner workings of the bugs, I built brand resonance and thought-leadership through well orchestrated original content series.
DETAILS: Founded by Flagship Pioneering in 2018, Invaio leverages discoveries from diverse fields including human therapeutics, agriculture, environmental science, and advanced manufacturing. The company's deep understanding of the physiology of insects, plants and trees, together with its novel integrated solutions approach, promises to refine agricultural practices and reduce the need for pesticides globally. Invaio Sciences is dedicated to developing solutions that are mindful of beneficial insects, bad for pests, and safer for us all.
---
OneHealthAg:
12/17- Current | co-founder & CEO | www.OneHealthAg.com
The objective of OneHealth Agriculture (Ag) is to modernize meat supply by meshing the interests of farmers producing better proteins with buyers managing reputational risk tied to their sourcing claims.

OneHealthAg provides the system architecture and expertise needed to connect high integrity producers with buyers seeking better meat.
OUR SYSTEM:
a. Synchronizes growth objectives for the industry and market
b. Employs recent farming advancements and aspirations
c. Produces consistent supply of quality meat using common goals
OneHealthAg empowers production of better food using responsible models to service market demand for food with proven integrity and backstory. Our goal is to systematically introduce a (1) farm registry, and an (2) animal registry which leverages advancements in modern technology to preserve the diverse values of these elevated production standards on all cuts of meat throughout the supply chain.
---
Sourcing Matters – podcast host:
12/17- Current | Host & Facilitator | www.SourcingMatters.show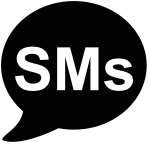 Chatting-up leaders focused on food system reform and reducing our environmental imprint, host Aaron Niederhelman examines both the problems and solutions paramount, and opportune, with feeding ourselves on a shrinking planet. "We engage in short dialogs with visionaries who know how to spin some yarn" explains Niederhelman. Often eccentric and diverse in background, when these folks share their stories about our food, good and bad, it's clear we must listen. Niederhelman continues, "These conversations give us hope, and a chance to think differently about our food." As you'll hear from each engaging guest, there are many values to be gained by acting now in properly shepherding the inherited bounty and growing burden tied to regenerative natural resource management. Sourcing Matters sets to tap the emotional side of food by sharing these stories from those fighting for a better you.
---
HINGELINE:
12/17- Current | founding principal | www.Monger.fish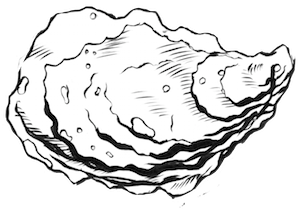 Hingeline is equal parts a broker, and agency good at telling fish stories.  We're excellent at picking world-class suppliers or diverse North Atlantic Seafood with great stories to tell.  We pool together these premium offerings and curate them as custom menus & promotion for brands seeking modern consumer engagement.  We're a fishmonger for a modern world.
our offerings: Hingeline sells only premium Northeast seafoods with backstory describing the unique lore of the region and its natives.  We've orchestrated a portfolio of who-is-who in regional suppliers into a range of turn-key supply solutions and bespoke storytelling.  We customize these offerings into menus and campaigns promoting the integrity & provenance of our products to both a nostalgic crowd, and an increasingly more health conscious audience.
---
Eisenhower Fellowships:
2015 USA Eisenhower Fellow | http://www.atwhatcost.us/eisenhower-fellowships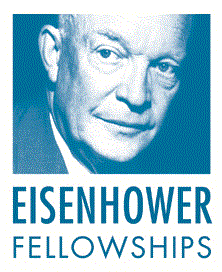 With focus on Food System Reform, Nutrient Security and Water Utilization, Aaron Niederhelman was selected a 2015 Eisenhower Fellow. Additional details on Aaron's program in Europe and the Middle East can be found:  http://www.atwhatcost.us/
Eisenhower Fellowships is a private, non-profit, non-partisan organization created in 1953 by a group of prominent American citizens to honor President Dwight D. Eisenhower for his contribution to humanity as a soldier, statesman, and world leader. Chaired by Colin Powell, the Fellowship programs select 8-10 US citizens and 20 International Fellows for in-depth research with unparalleled access.  The organization engages mid-career (age 32-45) influencers from around the world to enhance their leadership skills, broaden their network of contacts, deepen their global perspectives, and unite them in a diverse, global community where dialogue, understanding and collaboration lead to a more prosperous, just and peaceful world.
fellowship synopsis: Broader investments in resilient agriculture positioned in a well-supported innovative and circular economies affords domestic US production a pragmatic future of paying for human & environmental healthcare through the food we eat.
---
TreeView Consulting:
4/11- Current | Consultant & co-founder | www.treeviewconsulting.com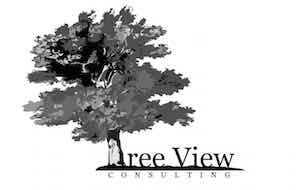 With focus on social entrepreneurship, we mentor early-stage innovative companies & founders. Responsibilities include team building, support, advice and partnerships for select regional startups. With noteworthy projects for the PGA TOUR, Rodale Institute & INNOVATEBoston – our objective at TreeView is to kindle opportunities that do-well by doing-good within communities interested in addressing big problems.
---
past experience:
---
Entrepreneur Agrarian Fund (EAF):
12/12- 12/17 | co-founder & Principal |  http://entrepreneuragrarian.com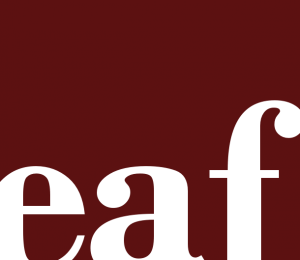 Specializing in the acquisition and management of sustainable agricultural land, the Entrepreneur Agrarian Fund (EAF) is a private Equity fund establishing a network of livestock based farm enterprises that provide local grass-fed, natural and organic meats to markets of the Northeast.  Capitalizing on immediate market demand, the EAF utilizes regional production efficiency to create strong investor through cash-flow from a consistent supply of premium crops, and on-going improvement to land and soil quality.
Partnering with conservation organizations and industry expertise to reduce effective land acquisition costs through the sale of environmental services and use of holistic management techniques, the objective of the fund is to employ cost effective methods to transform local land cover and improve productivity while increasing asset value.
---
Ecology Management Systems:
12/13- 12/17 | co-founder & Principal | http://www.ecologymgt.com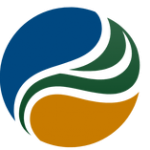 Specializing in the creation of innovative business models that spread ecological best practice through economic incentive, Ecology Management Systems LLC is a management company responsible for strategy, and federation of financial resources on Regenerative Agricultural projects, and complementary disintermediation opportunities.  Built on market conditions set for growth, we employ resources that focus initiatives on consistent & efficient production.
---
INNOVATEBoston:
11/11- 12/14 | co-founder & Host | www.innovate-boston.com 
High-octane, local entrepreneurs establishing broader community and greater opportunity.

INNOVATE Boston advances great early stage local companies through events focused on showcasing outstanding leaders.  Leaders that help form a community filled with insights on how to execute on an idea, with scalability.  The INNOVATE Boston events provide a platfrm to connect profiled companies, each with unique IP, leadership or opportunity, with influential allies. Short polished presentations engage a room of gurus, accomplished entrepreneurs, media, financing partners and corporate leadership from around the Northeast in effort to best progress their initiatives.
Our nonprofit strives to empower local innovation on a larger scale, to a broader audience.
---
EVOLVING ORGANICS:
8/11- 11/12 | CEO & founder | www.evolvingorganics.com
A platform ecosystem designed to create a point-of-reality for broad adoption of Natural Agriculture, EO is an online clearinghouse to unite growers, producers, scientists & engineers to nurture, educate & certify communities.
---
Sustainable TLC:
7/08- 4/11 | co-founder, VP of Marketing & grass-farmer/soil specialist
Converting TPC golf courses to synthetic free, SustainableTLC developed a marketing platform for the PGA TOUR focused on sustainability.  Through migrating a small percentage of TOUR owned golf courses to practice organic management, we accessed new advertising channels estimated at $200mm, mitigated liability to conventional course management and developed an avenue to build new 'TPC Green' golf courses in ecologically sensitive areas.
---
SoftArtisans:
04/00-11/11 | roles: VP of Sales and Marketing, VP of Sales, Sales Manager | www.softartisans.com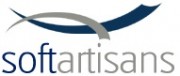 A leading provider of Business Intelligence solutions & B2B Mobile technology enablement, SoftArtisans delivers award-winning products to over 20,000 clients in more than 70 countries. My responsibilities focused on running the front of the house – hiring and managing senior leadership & key contributors on marketing, sales & sales engineer teams. Beginning as an individual contributor, I was later given a unique opportunity to lead global sales & marketing efforts on numerous product lines through sustained growth and exit.
---
Fidelity Investments:
09/98-04/00 Agent – Investment Professional – Institutional Investments (FIIS) 
Institutional liaison for Investment Bankers & Broker Dealers – focused on knowledge-share & transactions
---
EDUCATION:
1997 University of New Hampshire BS – Business Administration – Durham, NH